You may equate the word "Swiss" with goods such as watches and chocolate, and you'd be correct. Not only is Swiss chocolate considered some of the best chocolate in the world, but the same holds for Swiss watches as well. In the 1800s, Swiss watchmakers made precision-size parts for their watches, but there wasn't a machine to craft small, precision parts. In the 1880s, what we know today as the modern Swiss CNC lathe was born, and since then, Swiss machining has come a long way from simple watches. Today, you'll find modern Swiss-style machining in the aerospace, automotive, electronics, medical/dental, and military fields, among others. Read on to learn more about this type of precision machining and why it is still relevant today.
What Is Swiss Machining?
Swiss-style lathe machining takes place on a specialized CNC lathe, also known as a Swiss Turning machine. This type of lathe can produce and machine very small parts (1.25 inches and under) at a quick rate of speed. Jakob Schweizer first had the idea for the machine in the 1800s; at that time, it was known as a plate machine. Today, Swiss-style CNC lathes follow the same design concept as the early plate machine but have many more features.
Swiss Machining and Precision Ceramics
The intricate components of Swiss watches are made of metal, and many companies that use Swiss-style CNC lathes today use them for metal precision cutting and machining. However, because of its inherent precision and versatility, Swiss machining is ideal for other manufacturing tasks as well. Newer machining technology helps create precision pieces out of glass and ceramic materials, which is used in many industries.
For example, instead of manufacturing small metal Swiss watch components, our machines fabricate a variety of materials, including silicon carbide and silicon nitride. Silicon carbide, for example, is a super-hard material, often compared to the consistency of a diamond.
Ceramic and ceramic blend components, including silicon nitride, are corrosion-resistant, lightweight, have high thermal conductivity, and are chemically and thermally resistant. Silicon nitride is a versatile ceramic material, so it is very useful for precision parts in electronics and the energy industry.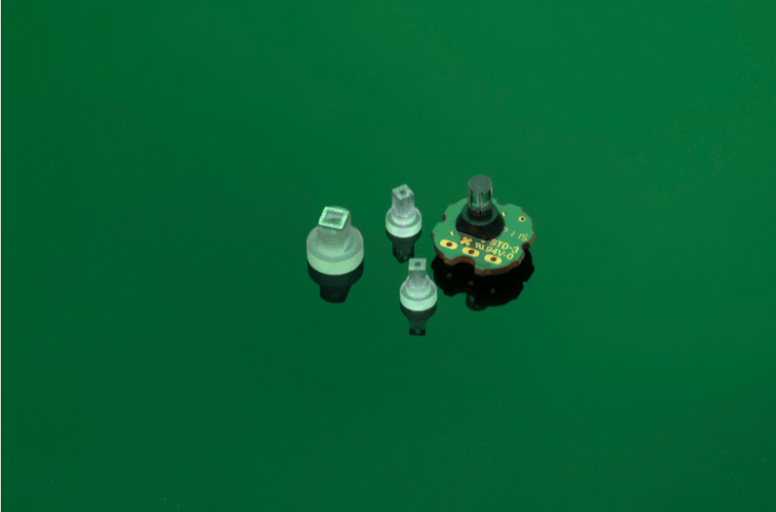 What Are the Features of a Precision Turning Machine?
The entire premise of Swiss-style machining is based on a sliding headstock design, like the original plate machine. That original design is still used in Swiss machining today. However, modern-day machines have many more robust features when compared to their early predecessors. Some of the features of modern-day Swiss machining for precision ceramics include:
The capability to mill and turn on extremely hard ceramics (such as silicon carbide)
High rigidity roller guides
High-rigidity spindle matching
Closed-edge chip minimization
Precision taper control
High accuracy with high output
Super-precision grinding to geometric tolerances
Highly precise machining
Modern-day Swiss machining also offers other benefits. Today's Swiss Turning machines have a guided bushing to help prevent deflection and an automatic bar feeder, which gives the machinist the capability to machine parts while turning the machine. The machinist will use the machine to remove unwanted material pieces while at the same time rotating the working piece around a cutting tool that remains stationary.
These machines are highly versatile as well—while they are optimal for high-volume production, Swiss-style machining can be performed for low-volume production. Whether you need 10 pieces or 100,000, both of these jobs can be performed on the same machine. Also, the most complex (or simple) of designs and processes can be completed with Swiss machining.
Contact IRD Glass today for more information and to schedule a call.