Ultra low expansion glass ceramics are materials with a very low thermal expansion coefficient (CTE). This means that these components are extremely resistant to heat, cold, temperature changes, and thermal shock.
This low CTE glass is found in many household applications but has more advanced technical applications, such as aerospace and telescopes.
Read on to learn more about glass ceramics, low expansion glass, and its technical applications.
What Are Glass Ceramics?
In general, they have the same chemical characteristics as glass. The primary difference is that they are 95 to 98 percent crystalline by volume. The crystals are extremely small and are less than 1µm. General properties of glass-ceramics include:
High impact resistance
Excellent CTE homogeneity throughout the total volume
Low or negative coefficient of thermal expansion
Extremely smooth surface
Wide range of geometrical shapes
Very low imperfection content
Resistance to thermal shock
High strength
Different optical properties:

Translucent
Opaque
Opalescence
The precision machining and fabrication processes between glass and glass ceramic are very similar. Applications of general glass ceramics can include:
Engineering components
Radomes
Telescopic mirrors
Insulators
Bioactive glass for biomaterials
Stovetops and fireplaces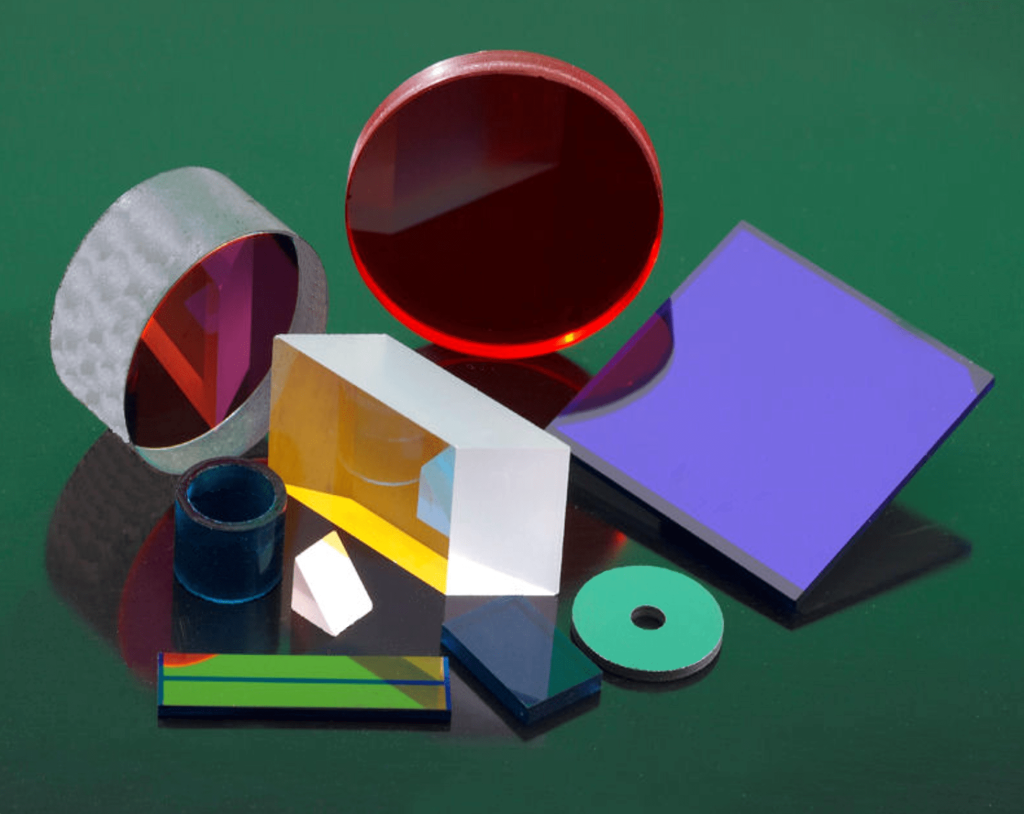 Why Is Low Expansion Glass Ceramic Important?
The most common manufacturers of low expansion glass-ceramic are ULE glass by Corning, Zerodur® by Schott, and CLEARCERAM™-Z from Ohara. While typical glass ceramic has a low CTE, the lowest possible coefficient of thermal expansion is needed for applications such as those found in aerospace. Any thermal expansion, even in one component in an optical assembly, can cause mechanical failure.
All three glass manufacturers have different standards of low expansion glass-ceramic. For example, Corning ULE 7972 comes in premium, mirror, and standard. Each type of manufacturer and glass may be suitable for different applications. Corning's ULE 7972 is often used in extreme ultraviolet lithography (EUVL) applications.
Substrates must have near-zero CTE and low peak-to-valley (P-V) CTE variations for these highly technical applications.
What Are Low Expansion Glass Ceramic Applications?
Other than for EUVL applications, there are many other technical applications that low expansion glass-ceramic is used for. For example, Zerodur® from Schott is used to manufacture telescopes, solar telescopes, and laser ring gyroscopes. For solar telescopes, a low CTE is needed, as these instruments emit 1 kWm-2 of solar radiation, so little to no expansion is a must for optical components.
Corning's ULE glass is also used in Hubble Telescope's primary mirror.
Some other technical applications of low expansion glass ceramics include:
Reference standards for precision measurement technology and comet probes
Laser ring gyroscope components
Mirror substrates for segmented and monolithic large astronomical telescopes
Ultra-lightweight mirror blanks
Standards for precision measurement technology
Low expansion glass-ceramic also has several uses in metrology applications, such as structural components and beams for precision measurement and air bearing guideway components.
IRD Glass has been the leading supplier of customized precision glass, optics, ceramics, and sapphire product fabrication for over 40 years. To learn more about glass ceramics and our capabilities, speak to a representative today for a quote.